Teachers at Gerdes Junior High are rocking and rolling and teaching amazing lessons online. We were so impressed with the engaging lessons today!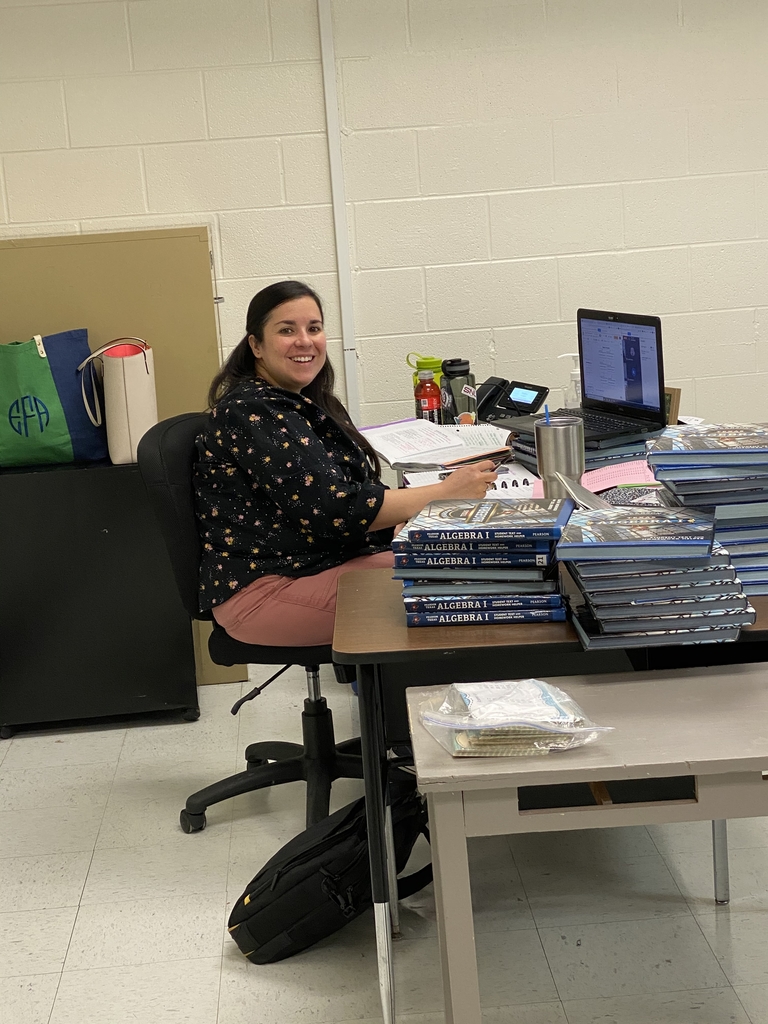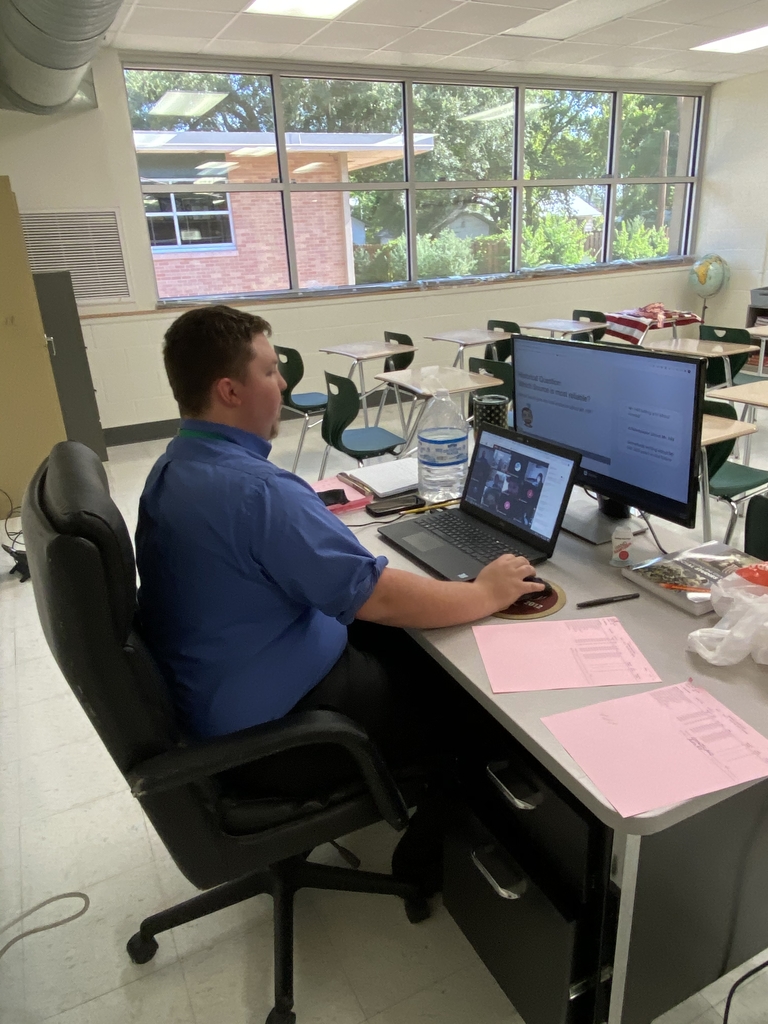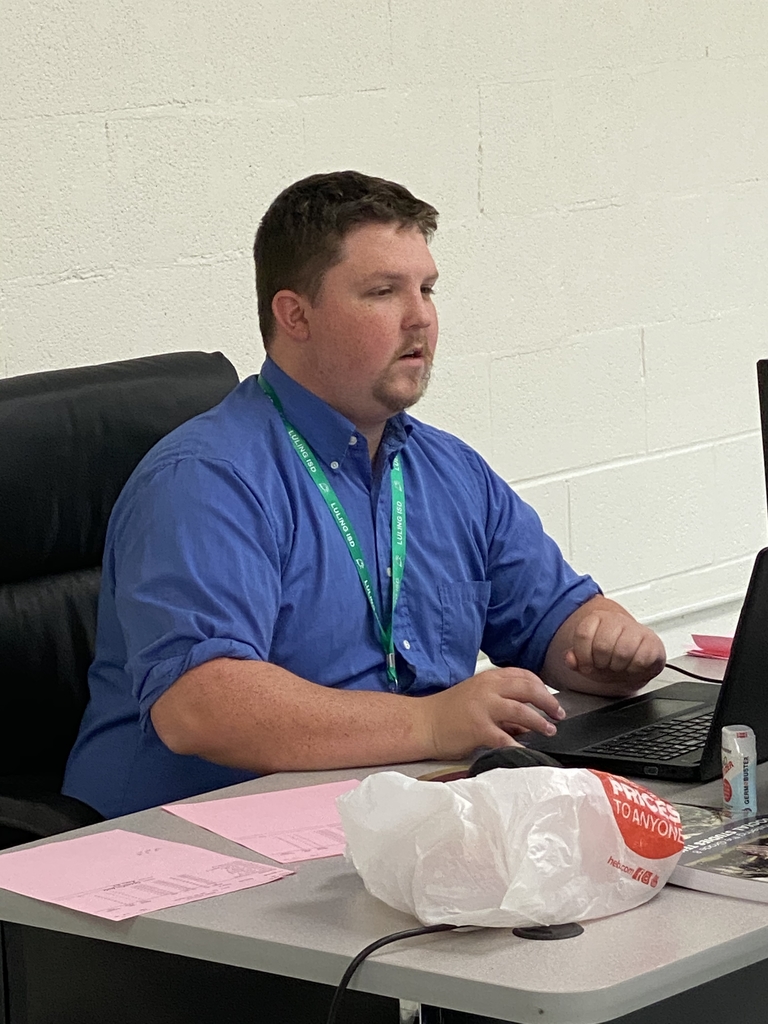 Gerdes Junior High has amazing leaders helping teachers with virtual learning. Principal Kelly Meshell is control commander monitoring lessons and supporting students and teachers, Ms. Podorsky is helping to guide math teachers with great instruction, and Ms. Fernandez is making sure everything gets taken care of. We appreciate all of you!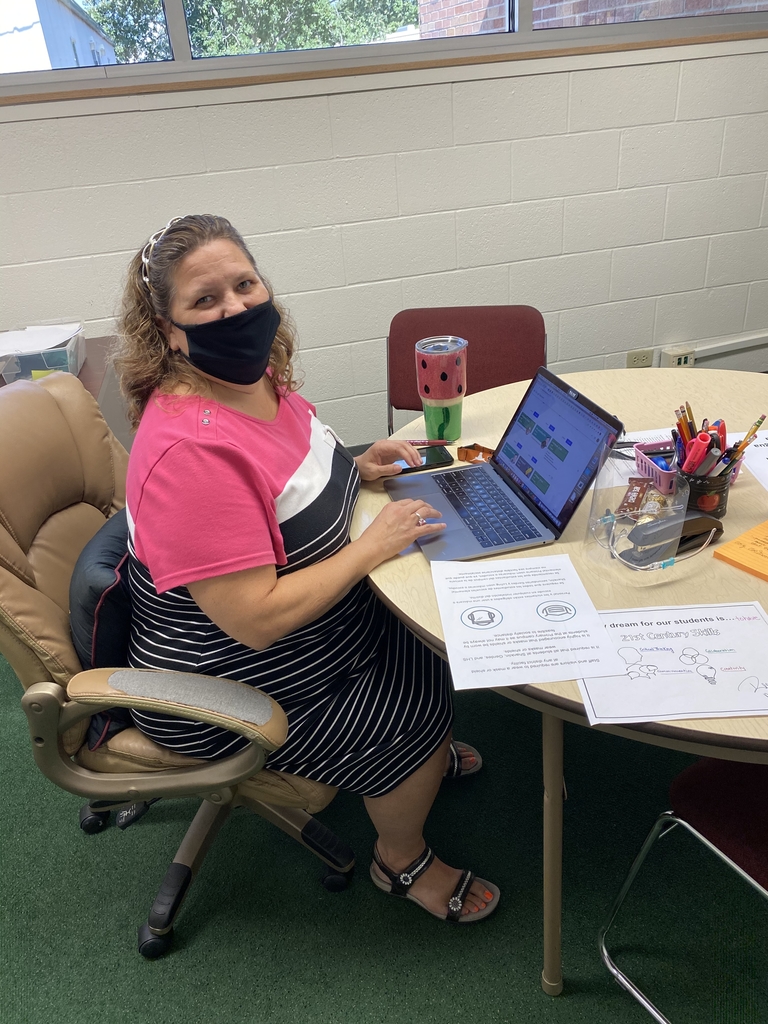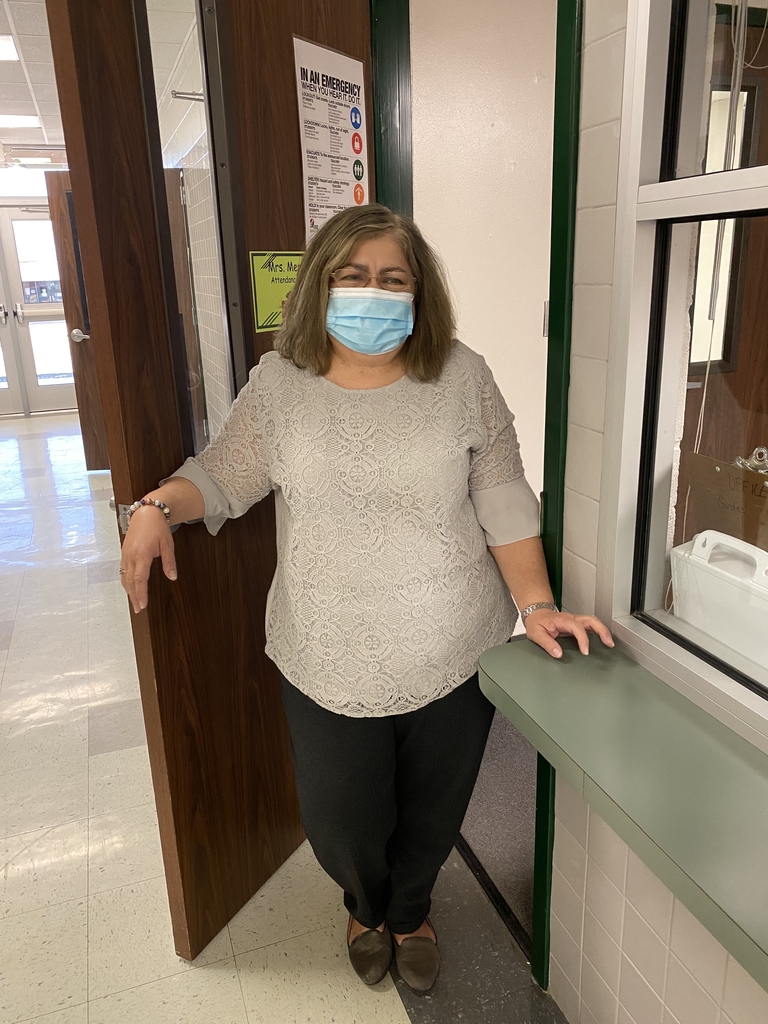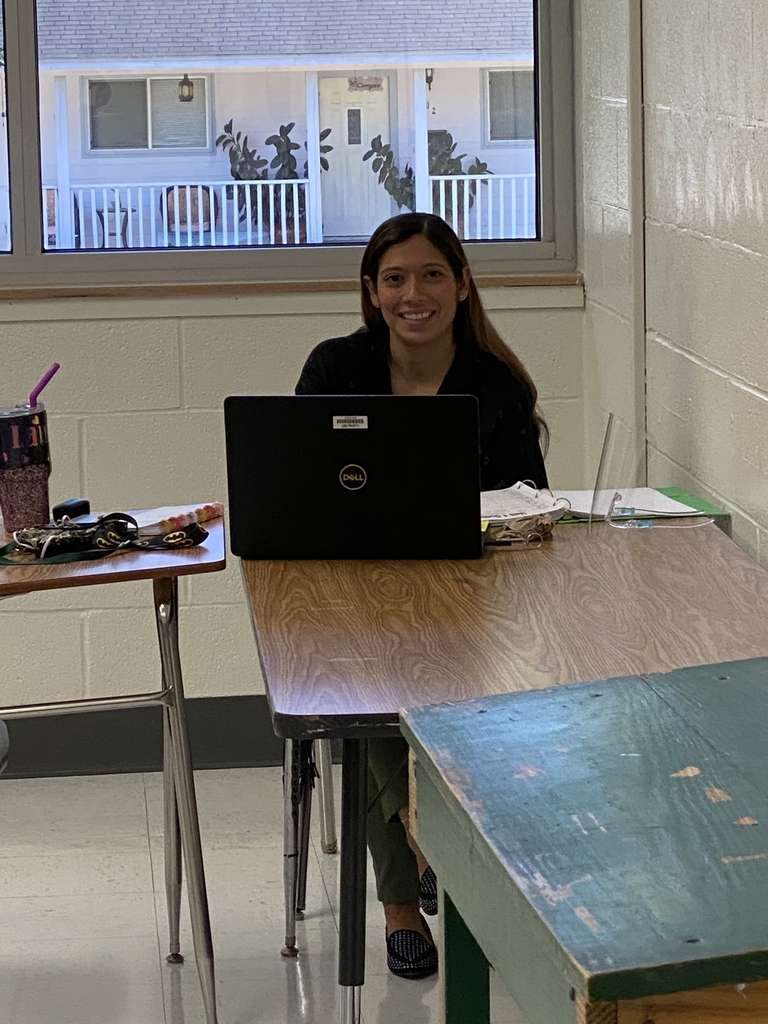 Did your child receive free or reduced-price school meals during the 2019-2020 school year? If so, your family may be eligible for this one-time food benefit. Visit hhs.texas.gov/pebt to learn more about P-EBT. For questions regarding eligibility or if you need help applying, contact the P-EBT Call Center at 833-613-6220. The deadline has been extended until August 21st.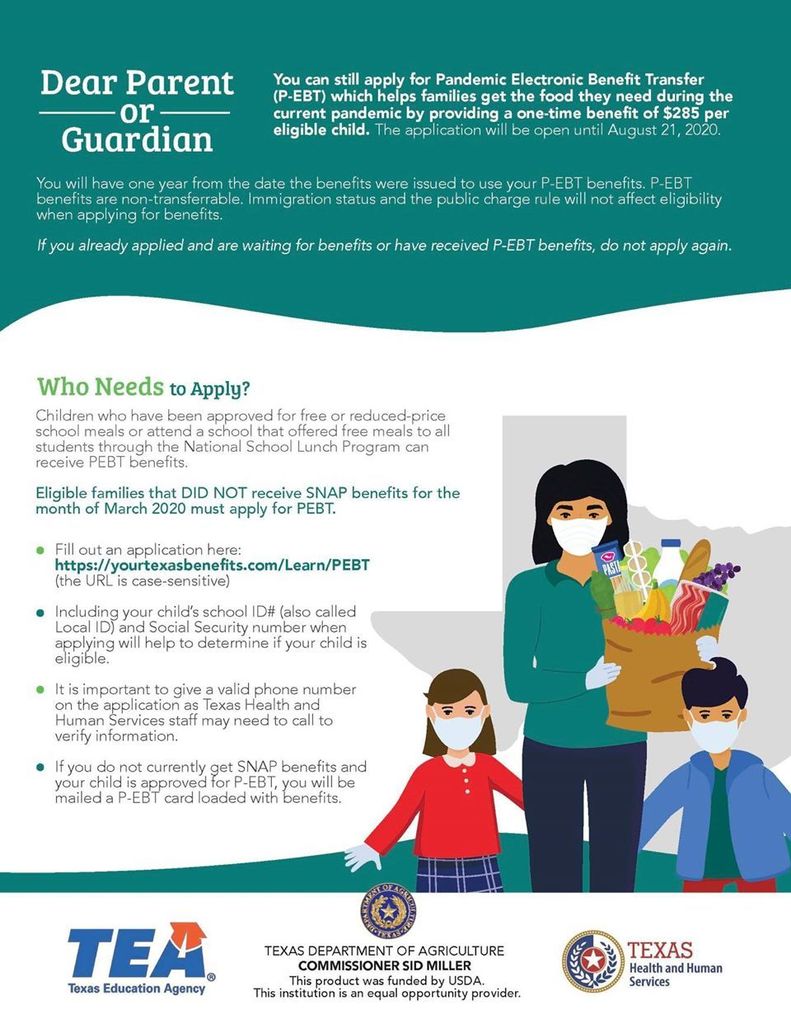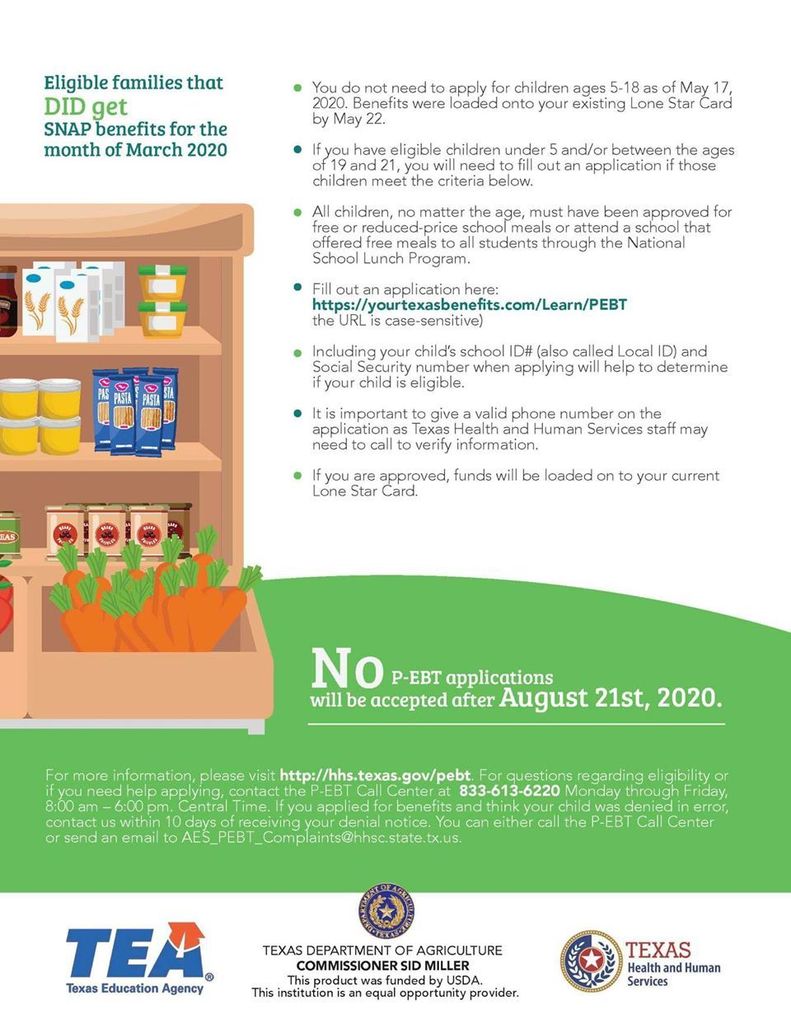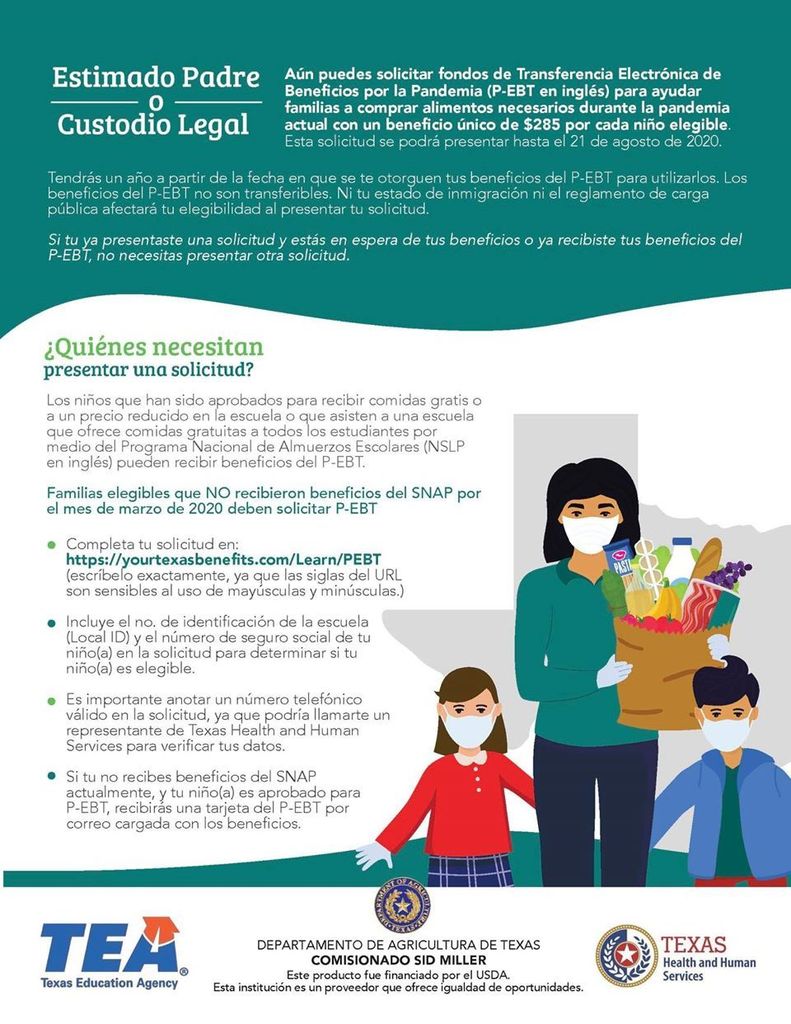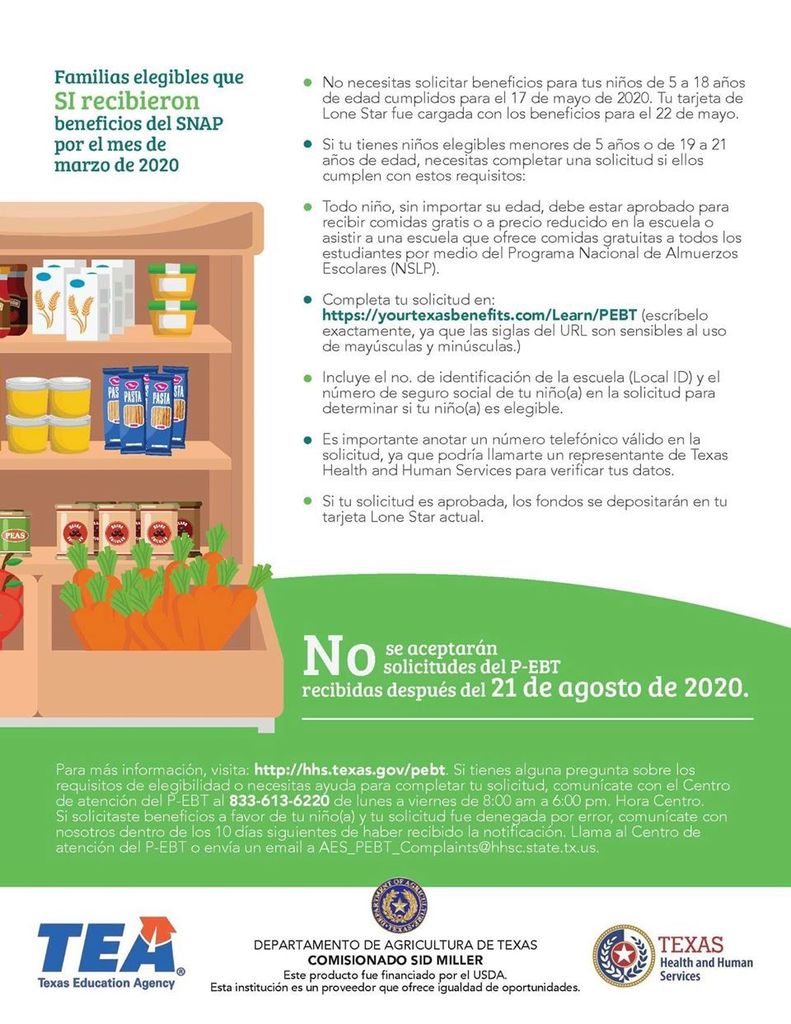 You can now log into Ascender and see your child's teacher and schedule. If you haven't registered your child online, please do so today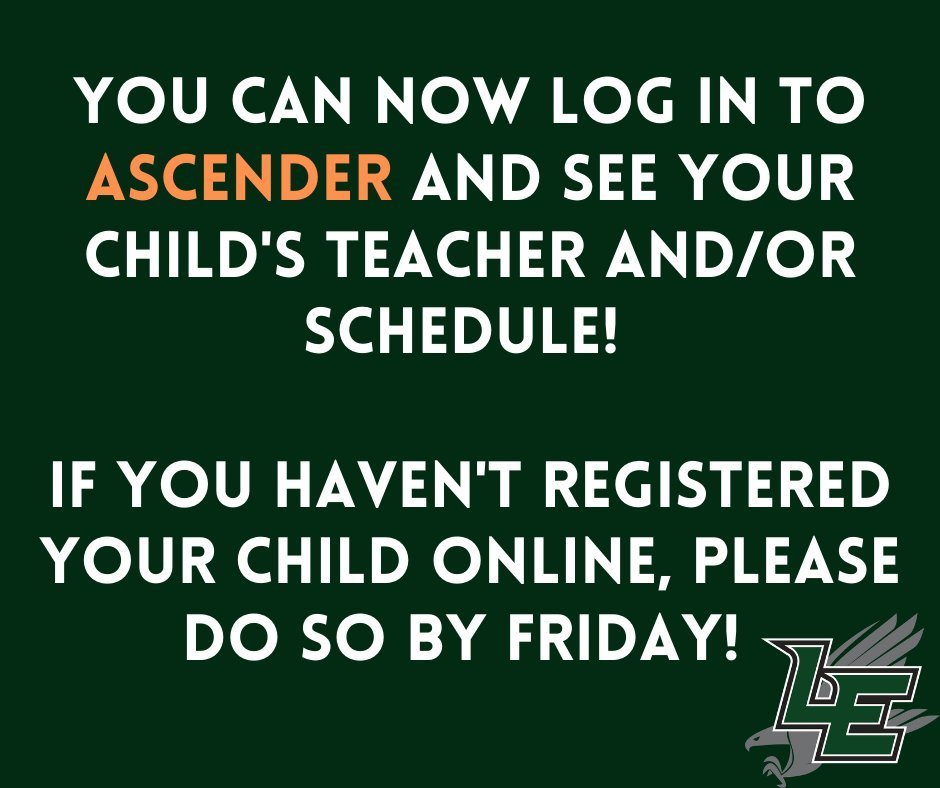 Luling Junior High Boys Athletics- All Junior High athletic boys and families need to download the app Sportsyou and join with the code AQFDLRRM. We will use this app for posting game and practice schedules, addresses to games and updates on changes in practice/bad weather, etc. Coaches are on this page and can be contacted through this app by message or comment. We will use this app to continue with updates on upcoming football information.

JUNIOR HIGH GIRLS ATHLETIC ANNOUNCEMENT This year we will be having volleyball tryouts due to COVID-19. We will be starting tryouts on August 24th 2020 at 4:15 PM to 5:30 PM in the Junior High gym. Tryouts will be held every day starting August 24th – August 27th. On Friday, we will post to sports you which athletes were selected for a volleyball team. Sports you Code will become available during the first day of school for athletes. Selecting athletes for the volleyball teams will be based on skill, attitude, work ethic, and game knowledge. Please review volleyball rules as well as skills before the 1st day of practice. *If you are in 7th grade, you must have a physical before being able to practice or play. If you do not have physical want to play volleyball there will be makeup/conditioning for the days that were missed. If physical is not turned in by the Tuesday August 25th, 2020 then you will not be able to participate in Volleyball. If you have, any questions or concerns contact Coach Yager
audrey.yager@luling.txed.net
or Coach Almaguer – Phone: 830-875-2121 ext 3006 or
haley.almaguer@luling.txed.net

Luling ISD is fortunate to have wonderful community partners who go the extra mile for the students in our district! Jamie Alex presented Superintendent Warren with a $2,500 check from St. David's which will assist the district in providing the necessary supplies and resources for all students to have a great start to the school year. Thank you Ms. Alex and St. David's for making a tremendous difference!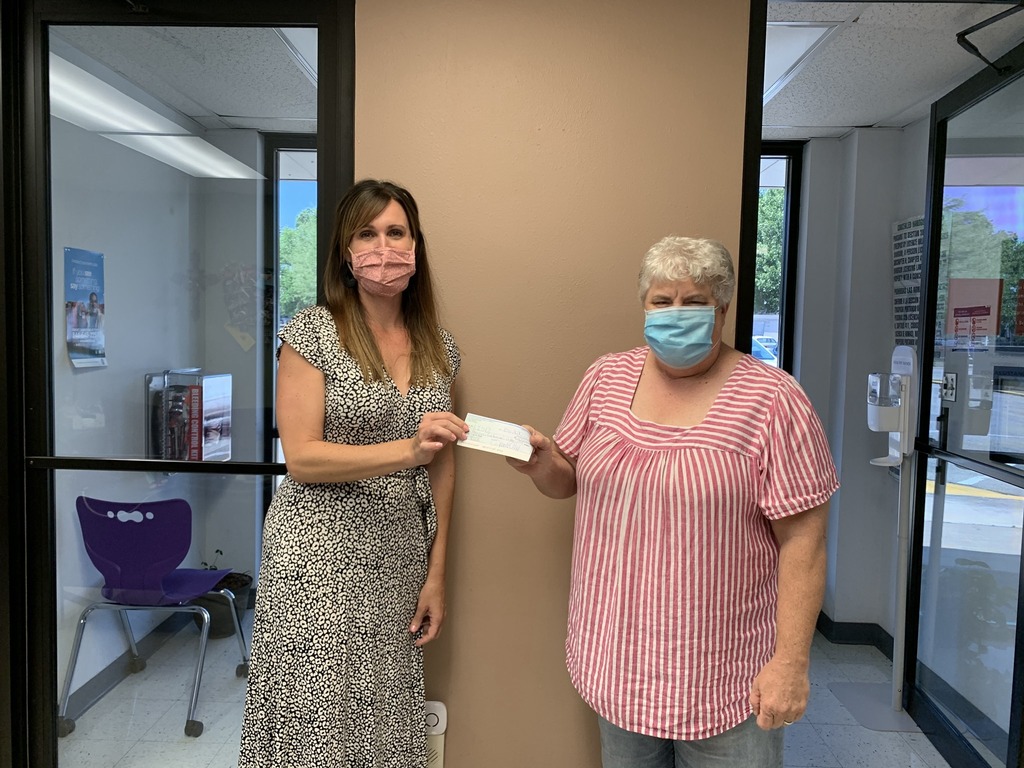 Luling ISD continues to receive phenomenal support from the community! Today Bill Knobles, Jimmie Cheatham, and Rick Carter presented Superintendent Warren with two checks totaling $3,100 from the Luling Lions Club. Their generous donation is earmarked to provide the necessary resources and supplies needed by our students. Luling ISD appreciates the generosity of all those who contributed towards this impressive donation!