LISD's success is due in part to the tireless effort of our office staff. We honor them today as we celebrate National Administrative Professionals Day!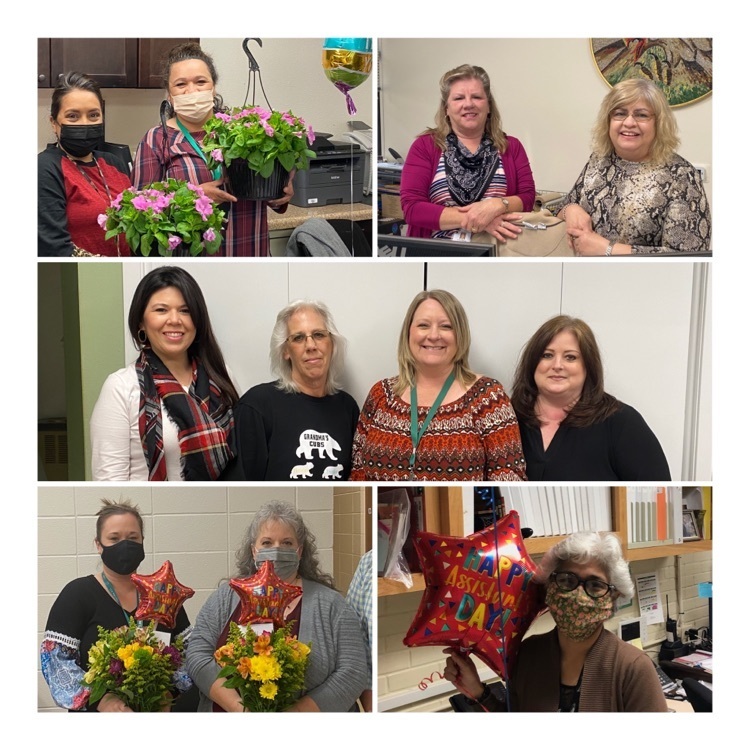 See the attached flyer regarding important information about Athletic & Extracurricular Physicals for the 2021-2022 school year.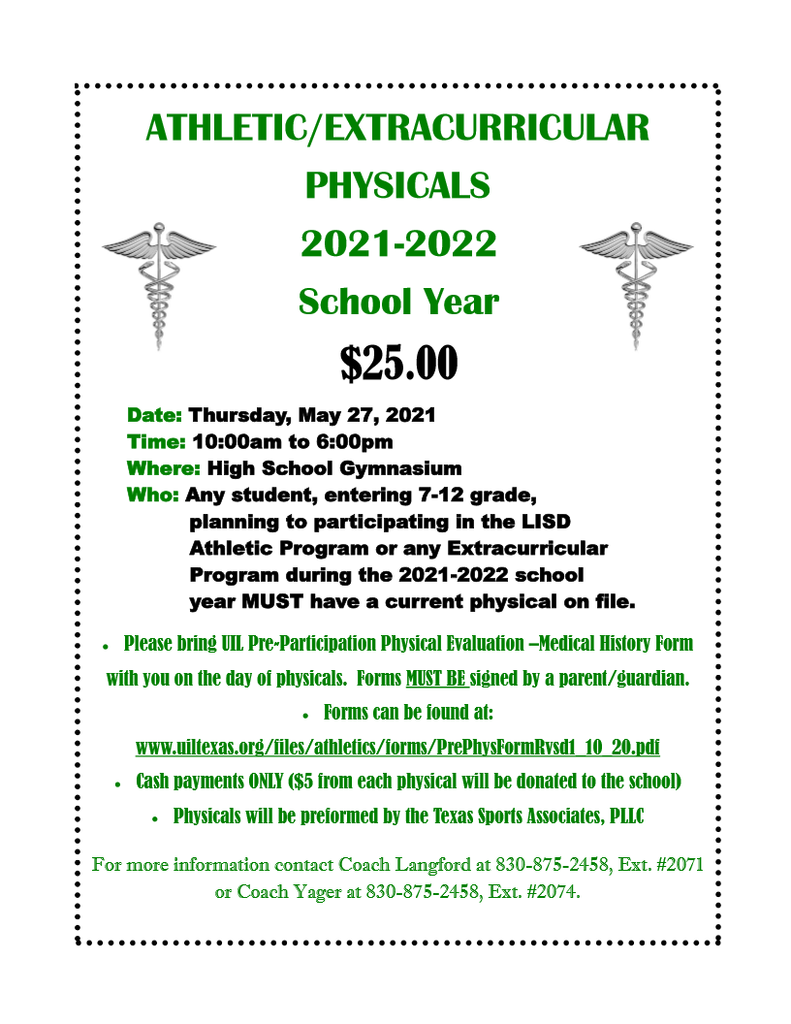 Child Abuse Prevention Month is dedicated to raising awareness and preventing child abuse and neglect. Hays-Caldwell Women's Center has put together information and resources for their Stop the Hurt campaign. Here is some information on how you can help to prevent child abuse:
https://stopthehurt.org/help-prevent-child-abuse-this-april/

If you ordered from the Junior High Cheerleader "Nothing Bundt Cake" Fundraiser, orders can be picked up today in front of the Junior High School (by the flag poll) from 5:00pm to 6:00pm.
7th Grade students putting in the hard work now that will payoff in the fall.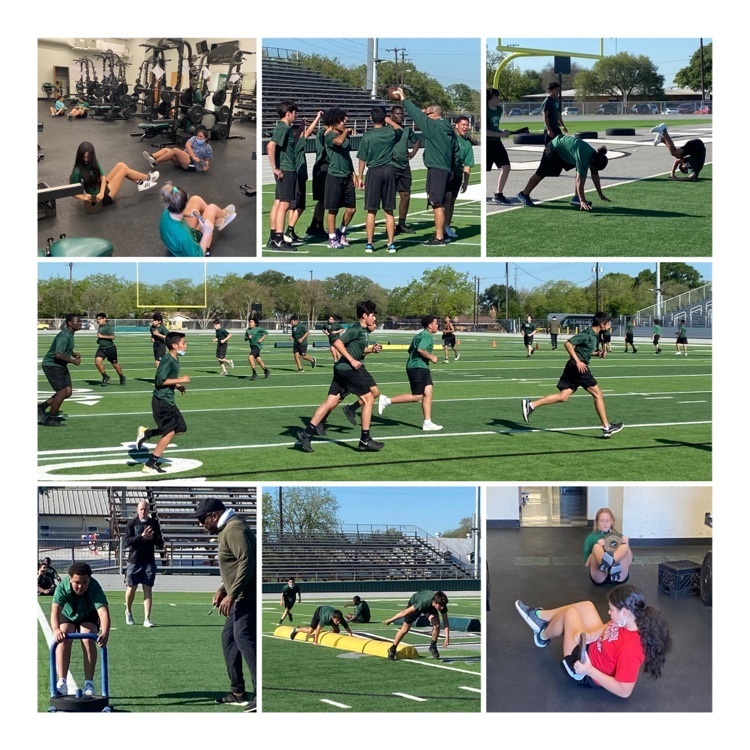 DISTRICT SPOTLIGHT: Elementary Student of the Month: Karen Guillen 5th grader Secondary Student of the Month: Natalie Reyes 7th grader Staff Member of the Month– Lisa Alvarez- Primary Campus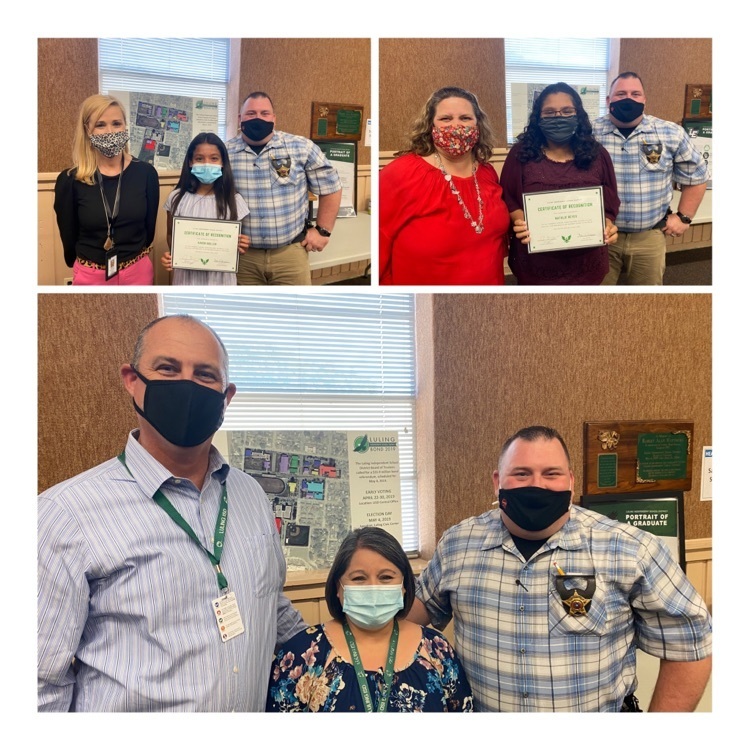 Luling ISD welcomes new AD Nate Langford along with his wife Krisstian & sweet daughter Jazzy.
6th grade students presenting their research projects in class today!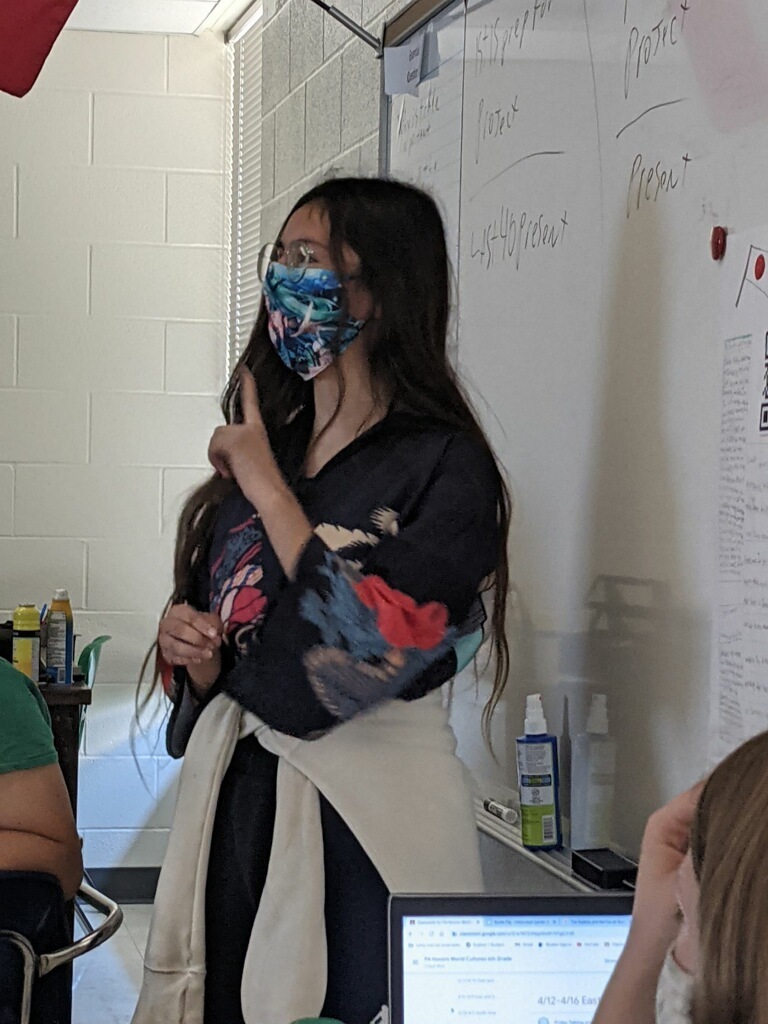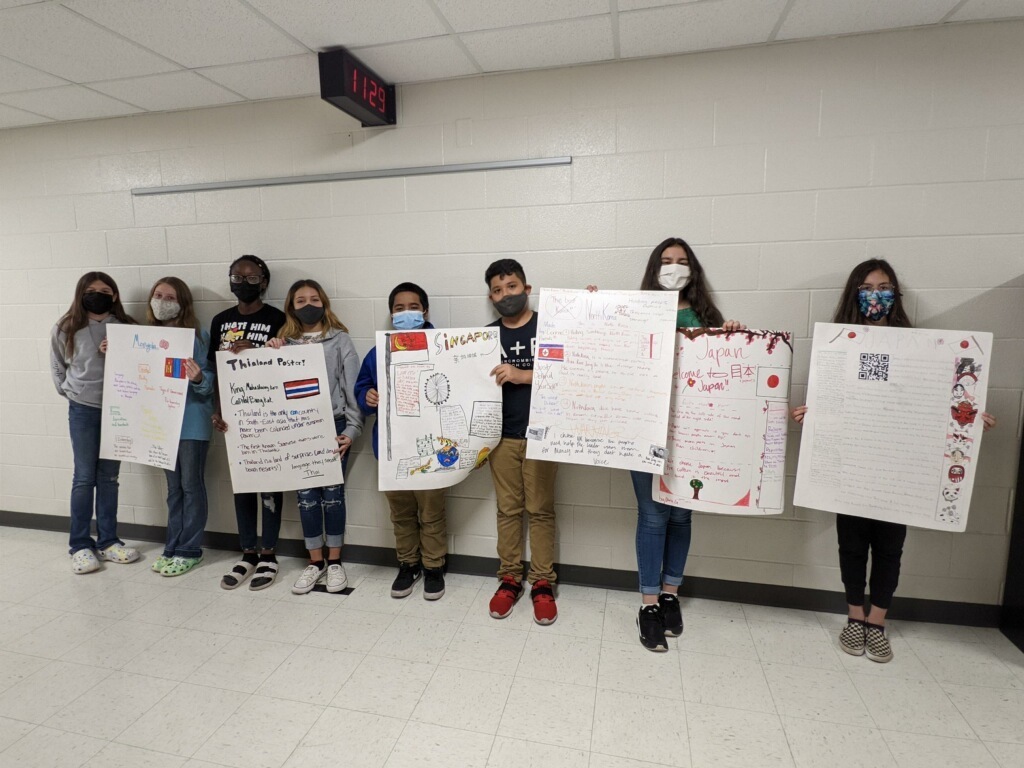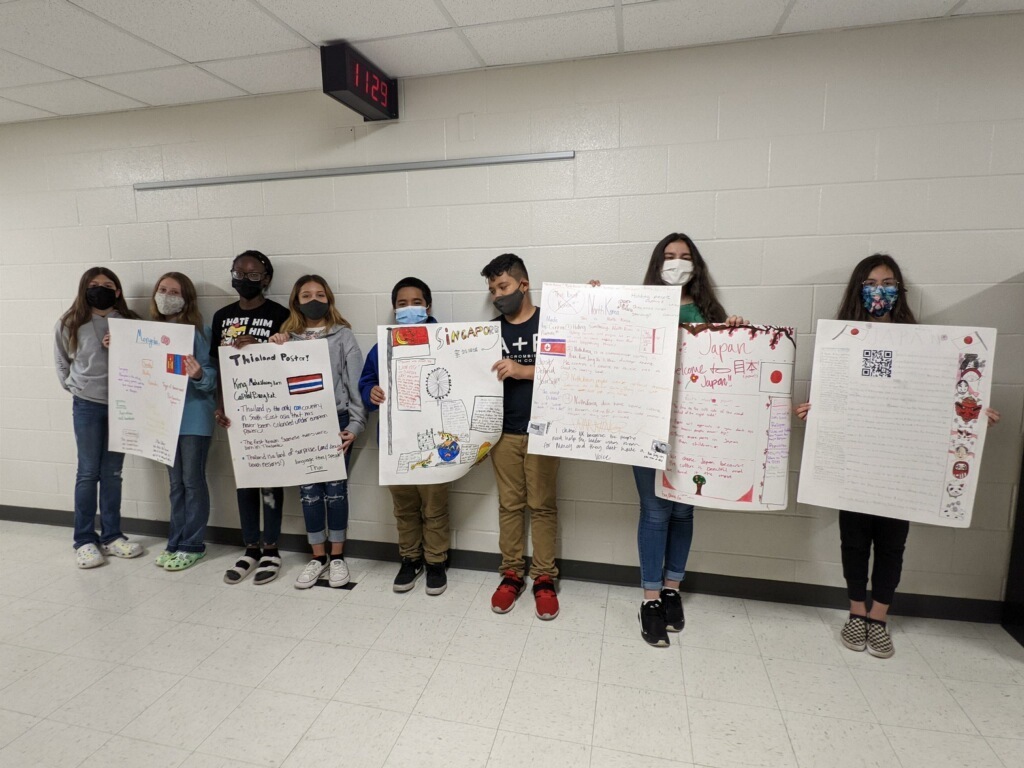 Please take a few minutes and share so that data can be collected and improvements can be made for the county.
Interested in trying out for the Gerdes Jr High Dance Team or Mascot? There is a mandatory parent meeting this Thursday, April 22nd at 5:30pm in the library. Practices and tryouts start next week.
Let CONNECTION TEXAS know about your internet speed.
Important Information Regarding Sex Education Program: Parents of 6th grade through 12th grade students, our yearly sexual education program will take place on Wednesday, April 21st during the school day using Aim for Success. There will be a parent meeting on Monday, April 19th 2021 via Zoom from 6:00PM - 7:00 PM if any parents want to join please contact the District Nurse at
haley.almaguer@luling.txed.net
or call 830-875-2121 ext 3006 to obtain the meeting information. If you want your student to opt-out of the program please contact the nurse at
haley.almaguer@luling.txed.net
or call 830-875-2121 ext 3006.
Appreciate the effort of our Secondary Staff using the afternoon to develop lessons based on data.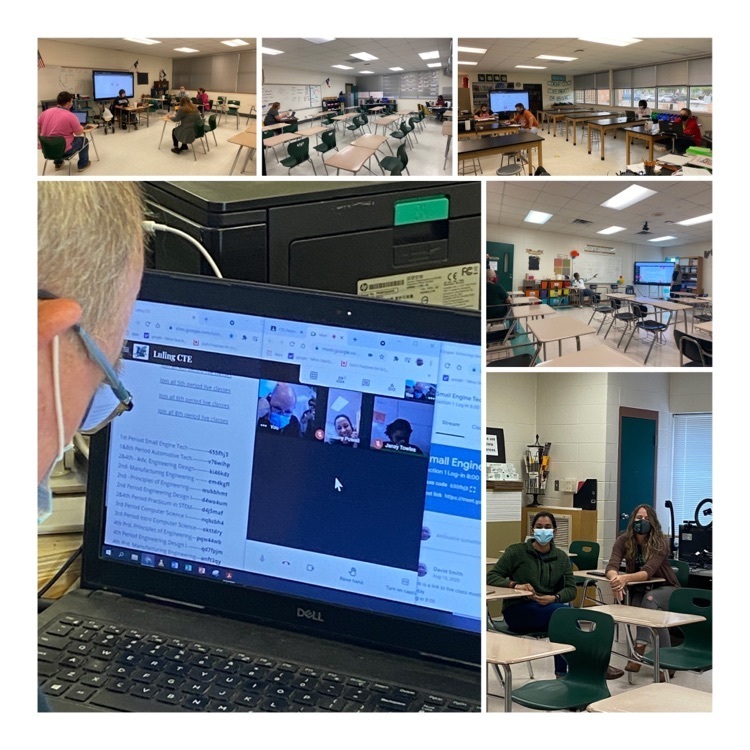 Reminder About Friday
Early Release Friday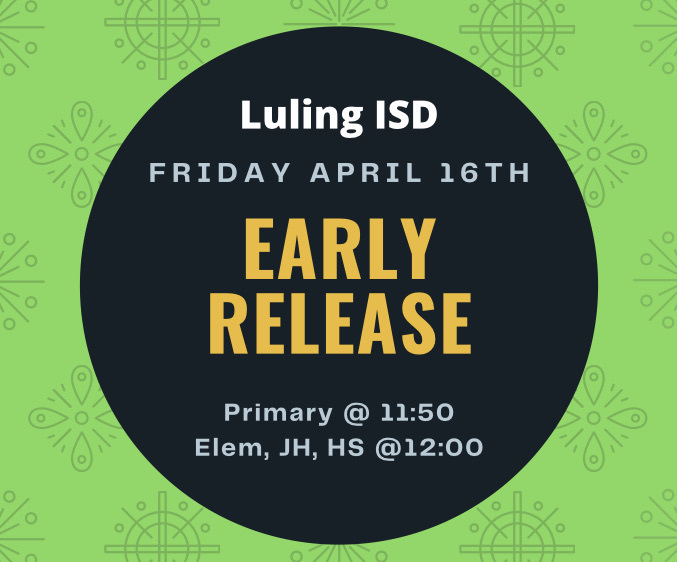 Parents When your student reaches the high school level, they will be required to take two years of an LOTE (Language Other Than English) to fulfill graduation requirements. I am excited to announce that our 7 th and 8 th grade students at Gerdes Junior High have been offered a great opportunity to earn up to two years of their LOTE in Spanish ahead of time by taking the new AVANT test which will be offered at the end of April. The Avant test is a single online test that measures a student's Spanish language proficiency in Reading, Writing, Speaking
April is Child Abuse Prevention Month, a time for communities to come together to build caring connections, supportive environments, and positive experiences for all children. Though this is important year-round, April gives us the opportunity to shine a light on child abuse and inspire conversations about how to prevent it. For more information, visit
www.stopthehurt.org
#stopthehurt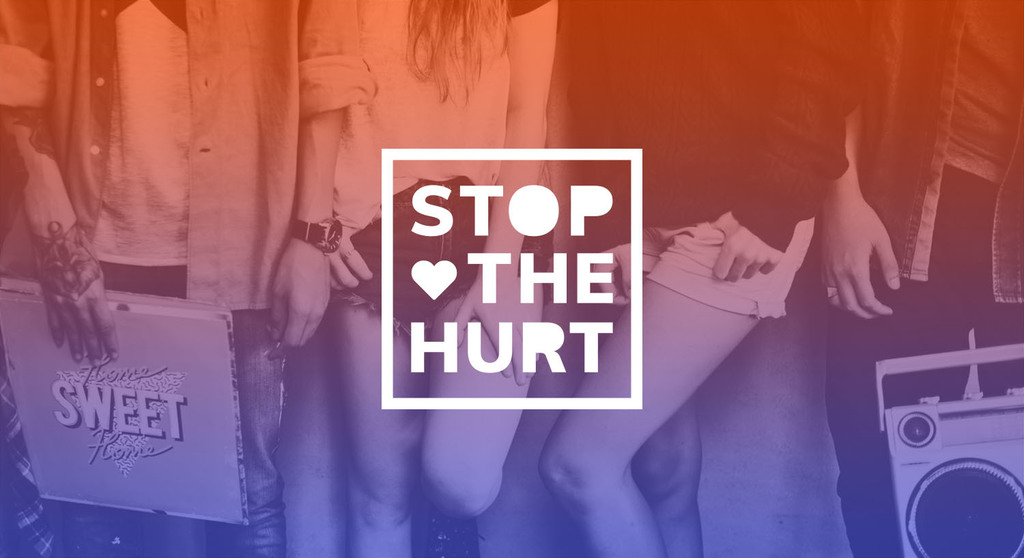 If you ordered a "Bundt Cake" from the cheerleading fundraiser, pickup is on April 21st from 5-6pm in front of Gerdes Jr High. Thank you for your support!
Public Welcome! The high school will be hosting an Academic Showcase. This is an opportunity for to learn more about the amazing LHS courses. Academic Showcase is on Monday, April 12th from 6:00 PM - 8:00 PM. This is an outside come & go event
Public Welcome! The high school will be hosting an Academic Showcase. This is an opportunity for to learn more about the amazing LHS courses. Academic Showcase is on Monday, April 12th from 6:00 PM - 8:00 PM. This is an outside come & go event